Hey there Business Owner, congratulations on launching your very own Limited Liability Company (LLC)!
If you applied for an LLC through Tailor Brands, you can easily download your LLC documents through your account. 
All you have to do is follow the steps below:
Step 1: Log into your Tailor Brands Account:
Begin by visiting the Tailor Brands website and logging into your account using your credentials. Make sure you have your login information handy for a smooth experience.
Step 2: Access the LLC Section:
Once logged in, look for the "LLC" button in the left-hand menu. If you're using your phone, you can find it in the top-right corner. Click or tap on the button to proceed.
Step 3: View Documents:
After selecting the "LLC" option, you will be taken to a new page or section. Look for the "View Documents" option and click or tap on it. This will display a list of your LLC documents.

Step 4: Download Your Documents:
Now comes the final step! On the "View Documents" page, you will find a list of available documents for your LLC. Tailor Brands allows you to download any or all of the documents you need. Simply identify the document(s) you require and click on the download button or link. The documents will typically be downloaded in a standard file format like PDF, ensuring compatibility across devices and systems.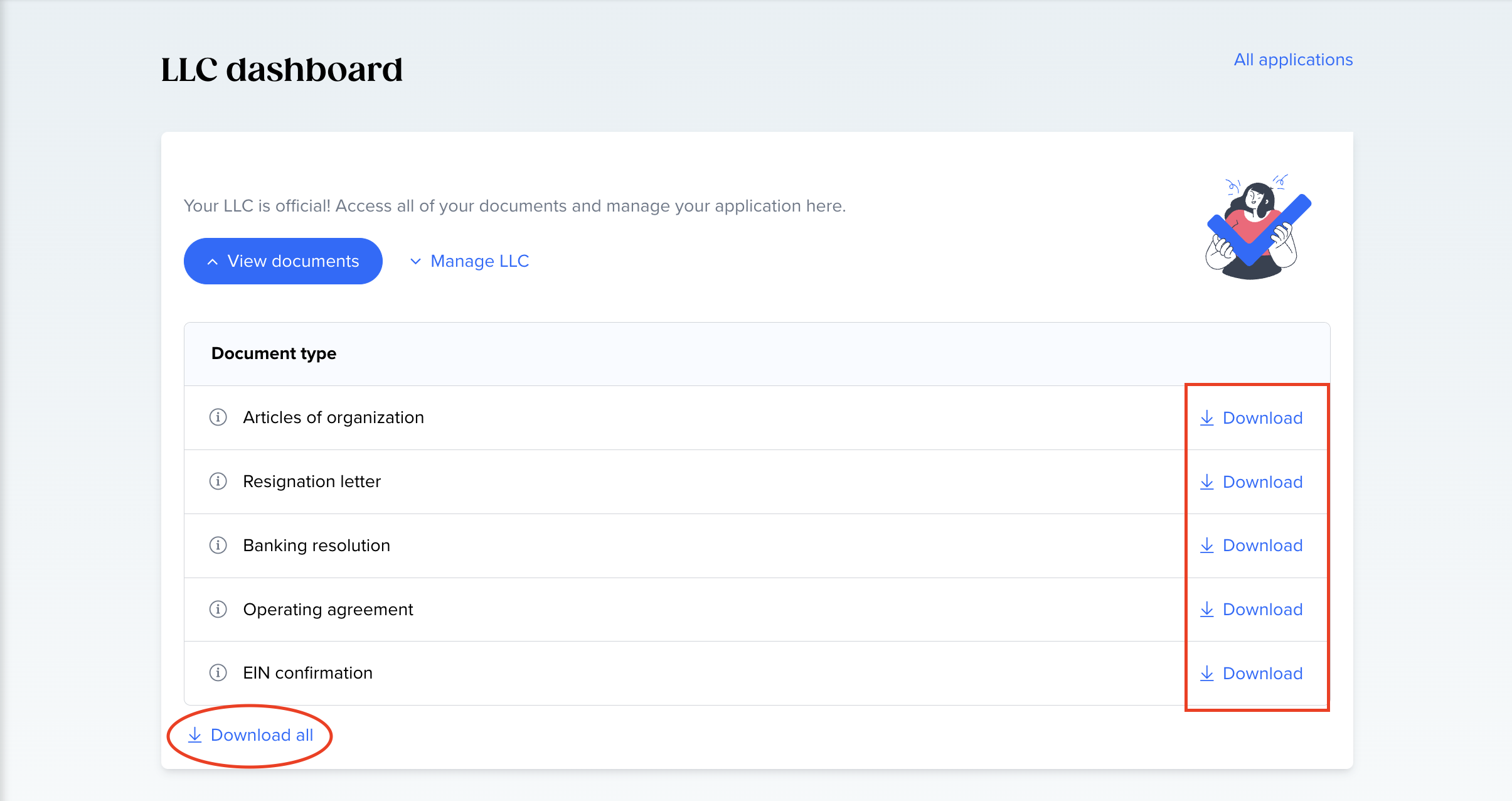 You are now one step closer to having everything you need to set up your business! Remember to store these documents securely for future reference, as they play a crucial role in maintaining the legal and administrative aspects of your business.
If you are unable to access your LLC documents or if you have more questions, getting in touch with us is easy, whether you prefer sending an email to contact@tailorbrands.com, giving us a call at +1-888-355-5955, or simply clicking the Help button located in the bottom right-hand corner of our website.