We're thrilled that you've chosen Tailor Brands, and we're here to support you every step of the way!
Safeguarding our users' security is of utmost importance to us. To ensure an efficient and accurate assistance experience, it's crucial that we verify the identity of the account holder during our communication.
To ensure our support team can dive right into resolving your query, here's a quick tip: share your account PIN when reaching out.
Where Can I See my User ID (PIN)?
Log in to your Tailor Brands account.
Click on "Account" in the top right-hand corner.
Right beneath your email, you'll spot your User ID (PIN). It's a nifty combination of digits.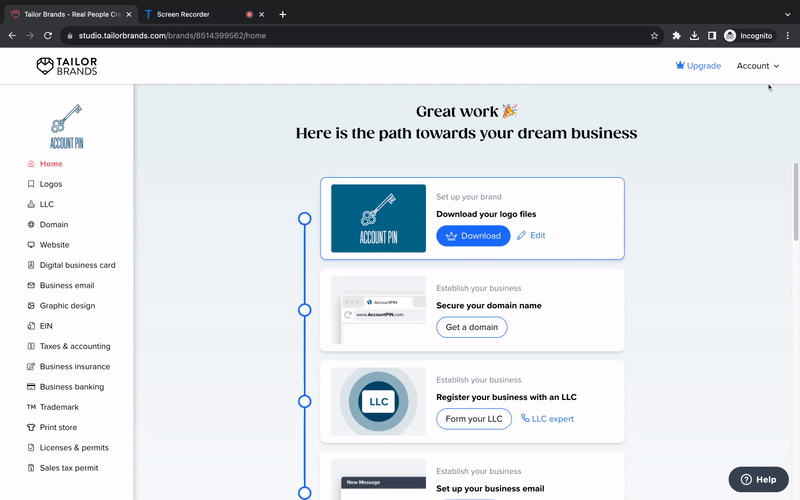 Mobile Users, We've Got You Covered Too!
On your mobile device, it's just as simple: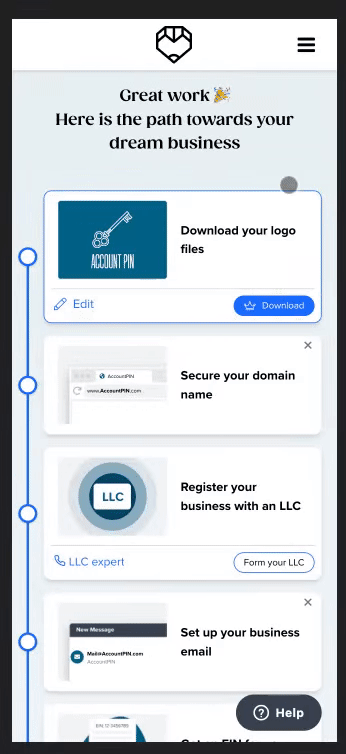 Why This Matters
Sending your PIN helps us avoid the back-and-forth chase to locate your account. We can immediately focus on giving you the best support.
More questions? getting in touch with us is easy, whether you prefer sending an email to support@tailorbrands.com, giving us a call at +18883555955, or simply clicking the Help button located in the bottom right-hand corner of our website.