If you are searching for the store credit that was applied to your account, you've come to the right place!
Once one of our agents has let you know that your account has been credited, you are able to see the exact remaining amount in your account.
You can easily view the available credit through your Tailor Brands account by clicking on "Account" (in the top right corner) and then on "Manage Account" through the "My information" section. You can also directly click here.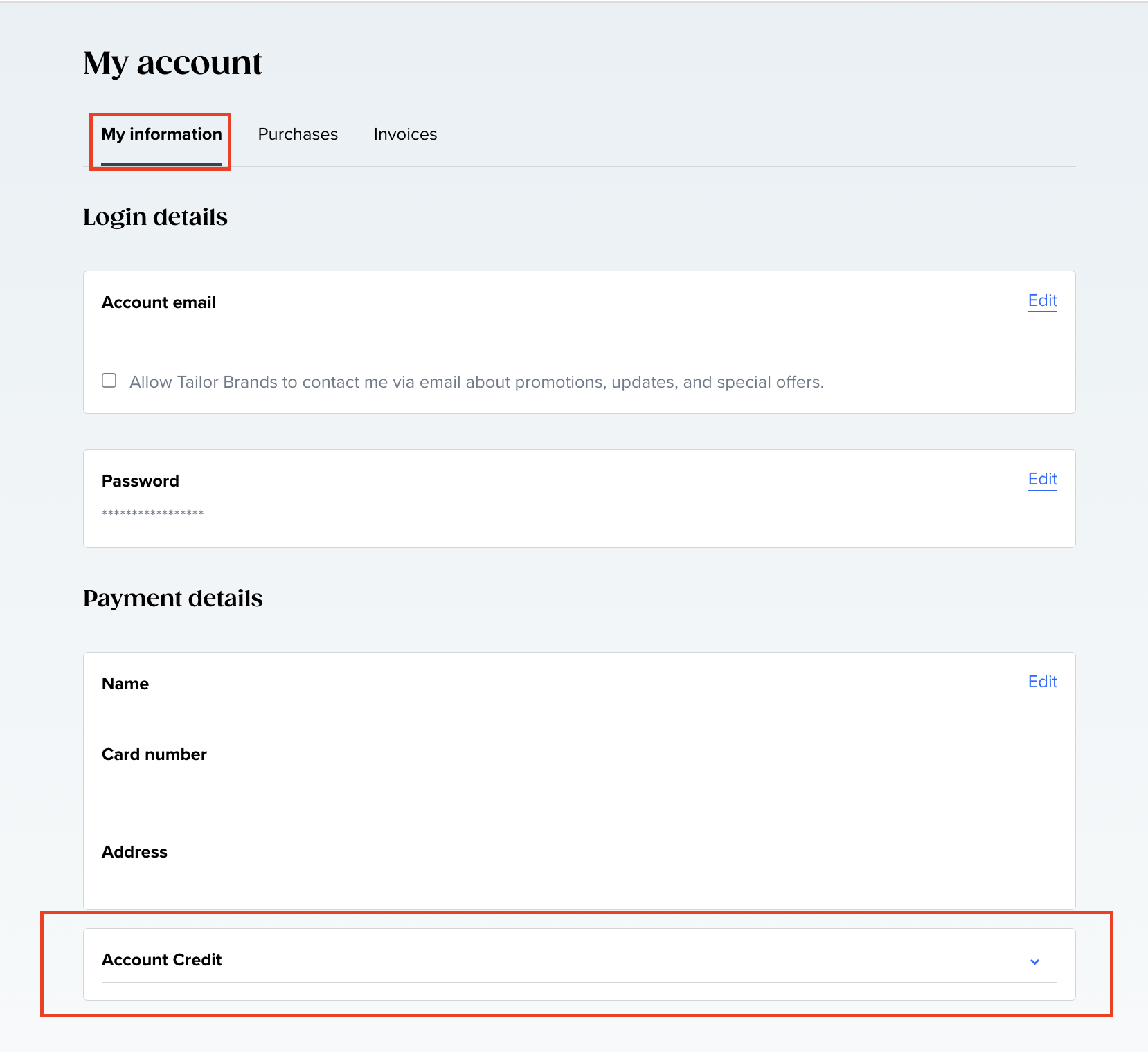 You can now use this store credit for any purchases through our platform or for the renewal of your subscriptions, and the credit will be automatically applied during checkout.
More questions? Getting in touch with us is easy, whether you prefer sending an email to contact@tailorbrands.com, giving us a call at +1-888-355-5955, or simply clicking the Help button located in the bottom right-hand corner of our website.