With your subscription, you have the ability to resize your logo to fit perfectly in a number of different platforms using our Logo Sizes tool.
To use this feature and resize your logo files for your brand, follow these steps below:
Log in to your Tailor Brands account
Go to the Logos section on the left-hand menu
There, click Get your files and scroll to the Logo Sizes section
From here you'll be able to choose your preferred platform and/or size format and Download it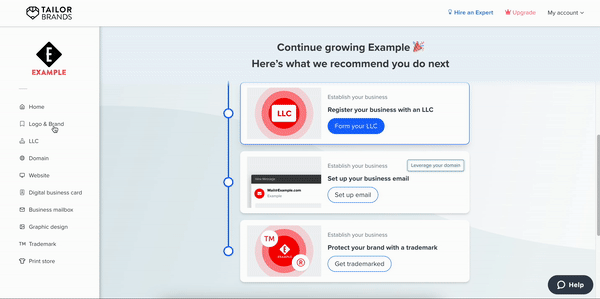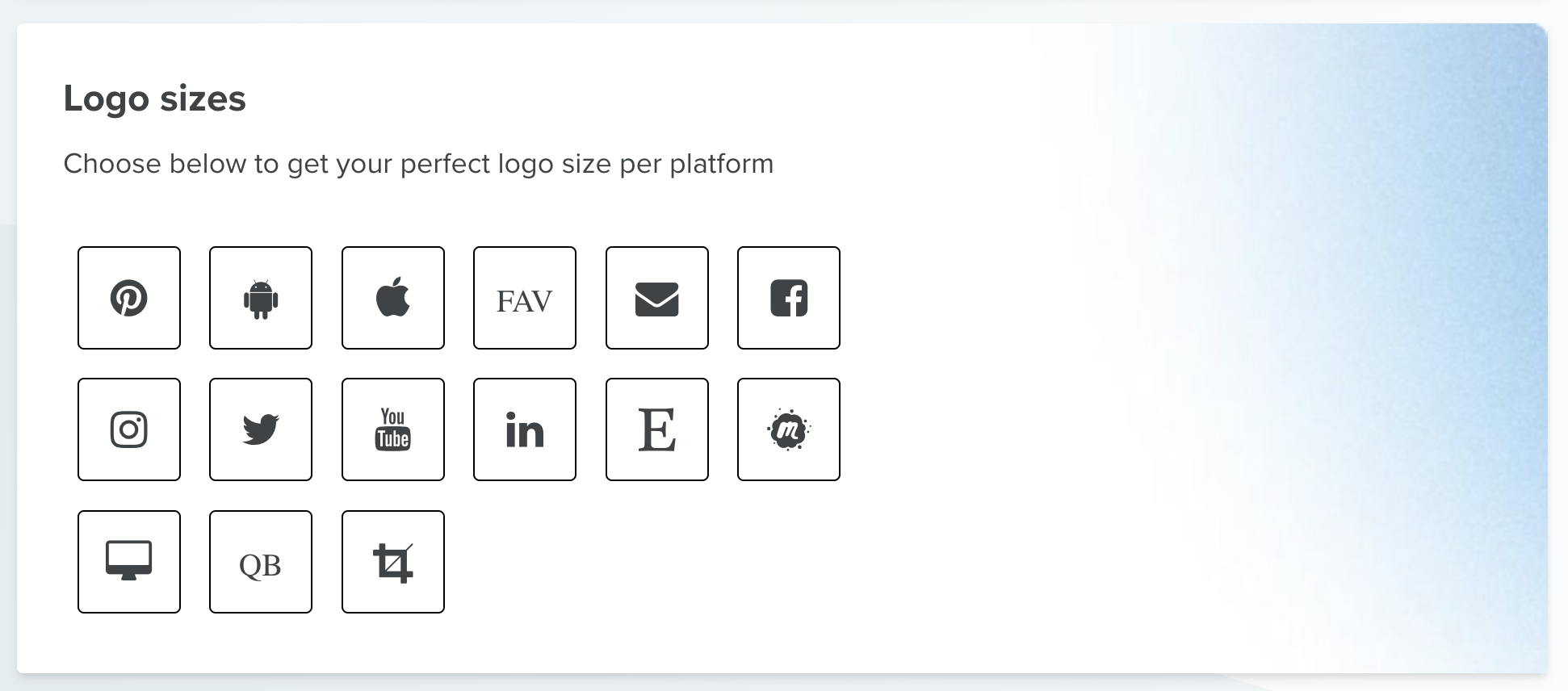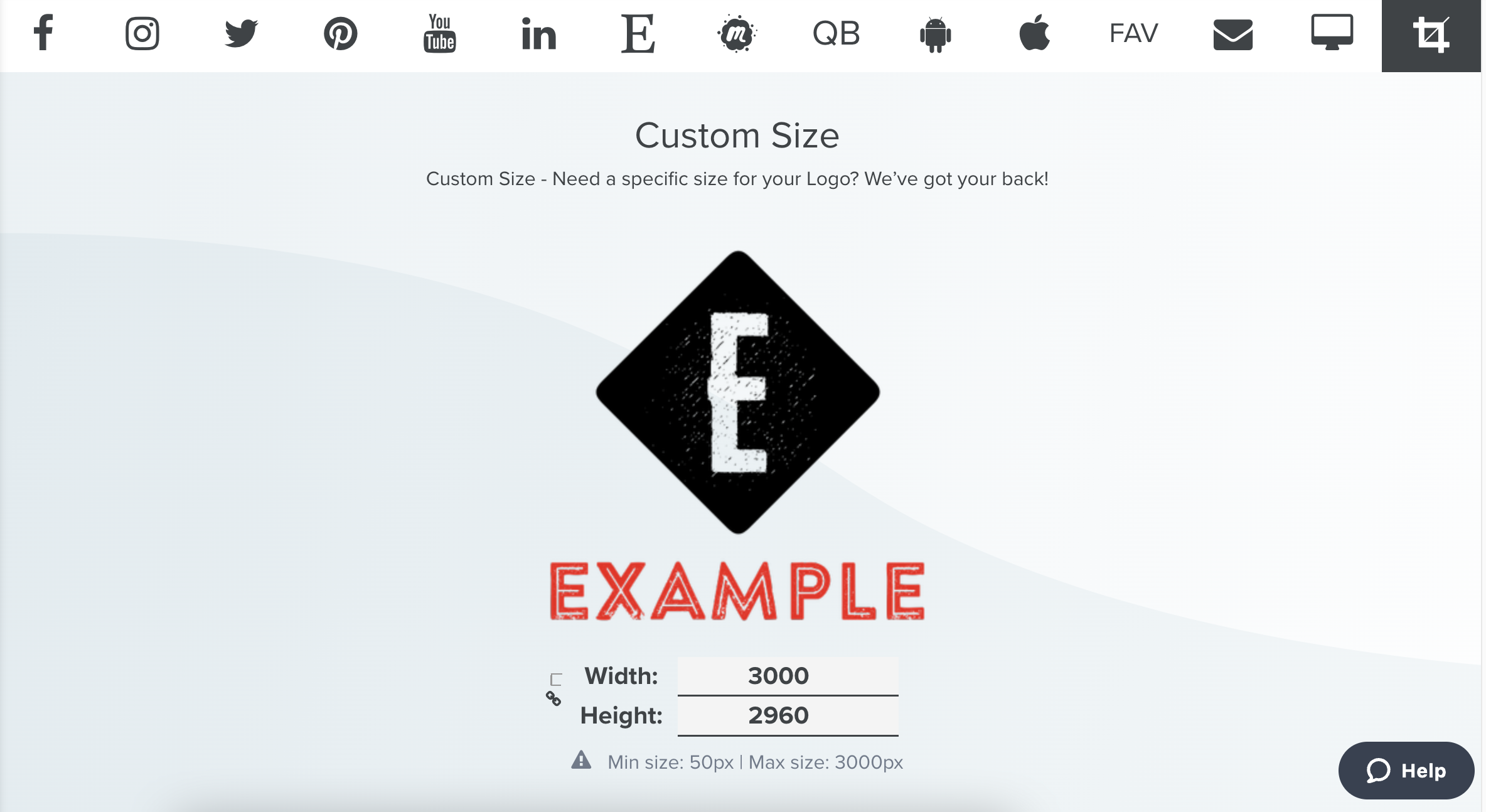 You can also create custom size design options using Graphic Design Tool.
For further information or to speak to one of our Support Agents, simply click on the link here and submit your message via the green Help button on the bottom right-hand corner.