If you currently live in the United States or UK, you have the ability to utilize our Print Store and purchase branded T-Shirts within our platform.
To purchase your very own T-Shirts, follow these steps below:
Log in to your Tailor Brands account
Select the Print Store tab on the left-hand menu
Under the T-Shirts section, click on See Designs
Select the item(s) that you would like and click Next
Enter the shipping information
Review the order and click Pay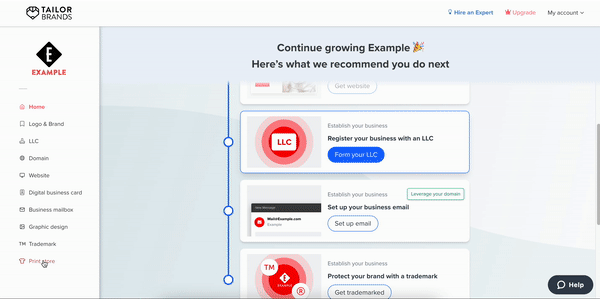 Once you complete your purchase, you should receive an email confirmation with your order number. Once the item has been shipped, you will receive an additional confirmation with the shipments Tracking ID.
If you run into any issues here or require assistance, feel free to reach out to our Support Team at support@tailorbrands.com.