You can edit the color of your logo in our Logo Editor, before purchasing and after!
To do so, follow these simple steps below:
Log In to your Tailor Brands account
Go to the Home tab at the left of the screen
Click on Edit Logo
Click on Color on the left-hand menu
Here you will be able to choose up to three colors for your logo - You can choose the main color, the secondary color, and the tagline color.
Clicking on the color Layout section allows you to see the different color variations that are possible for your logo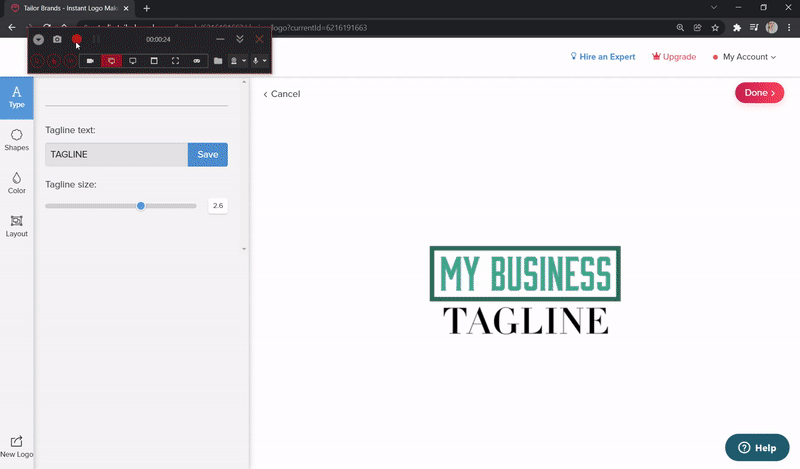 The Palettes Section is a handy feature that picks colors for you, based on the shades that complement one another. Using too many clashing colors in one logo simply isn't a good look - So this tool is perfect to make sure that you get the shades of your logo design just right!

You can also input specific color codes to your logo by following the steps below: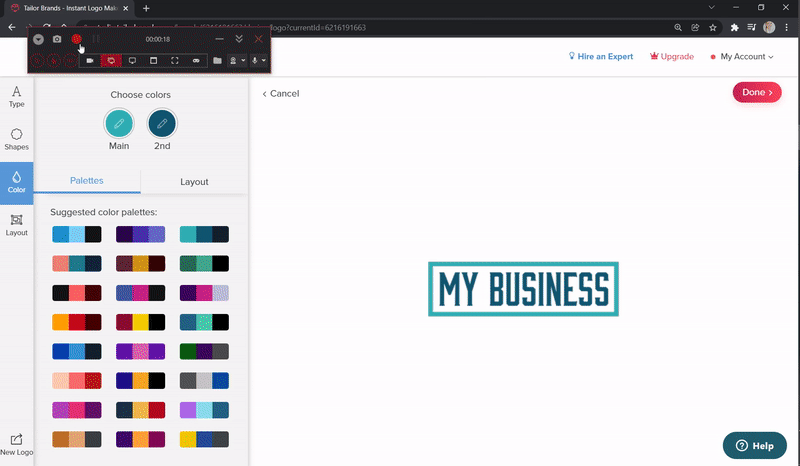 Click on the Color (Main, 2nd or Tagline)
And add color code to the Custom Color section
Click Save
For further information or to speak to one of our Support Agents, simply click on the link here and submit your message via the green Help button on the bottom right-hand corner.