Our Presentation File comes as a downloadable 4:3 PowerPoint presentation with 14+ slides.
All the elements on each slide are separate objects, allowing you to copy and paste them to other slides, change their size, or even remove them altogether.
Additionally, all the slides in the presentation can be duplicated and edited to your liking to help you create beautiful, professional and consistent slides.
Presentation is available as a part of Standard and Premium plans.
You can find your Presentation file in the Logo & Brand section of your Tailor Studio under Get your files: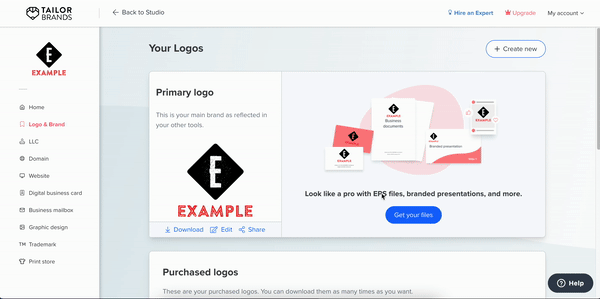 For further information or to speak with one of our Support Agents, simply click on the link here and submit your message via the green Help button on the bottom right-hand corner.