You can change the billing information within your account at any time.
To do so, follow these steps below:
1. Log in to your Tailor Brands Account
2. Hover over Account from the right-hand menu bar
3. Select Manage Account from the menu options

4. Click on the My Information tab, and next to Payment details click on Edit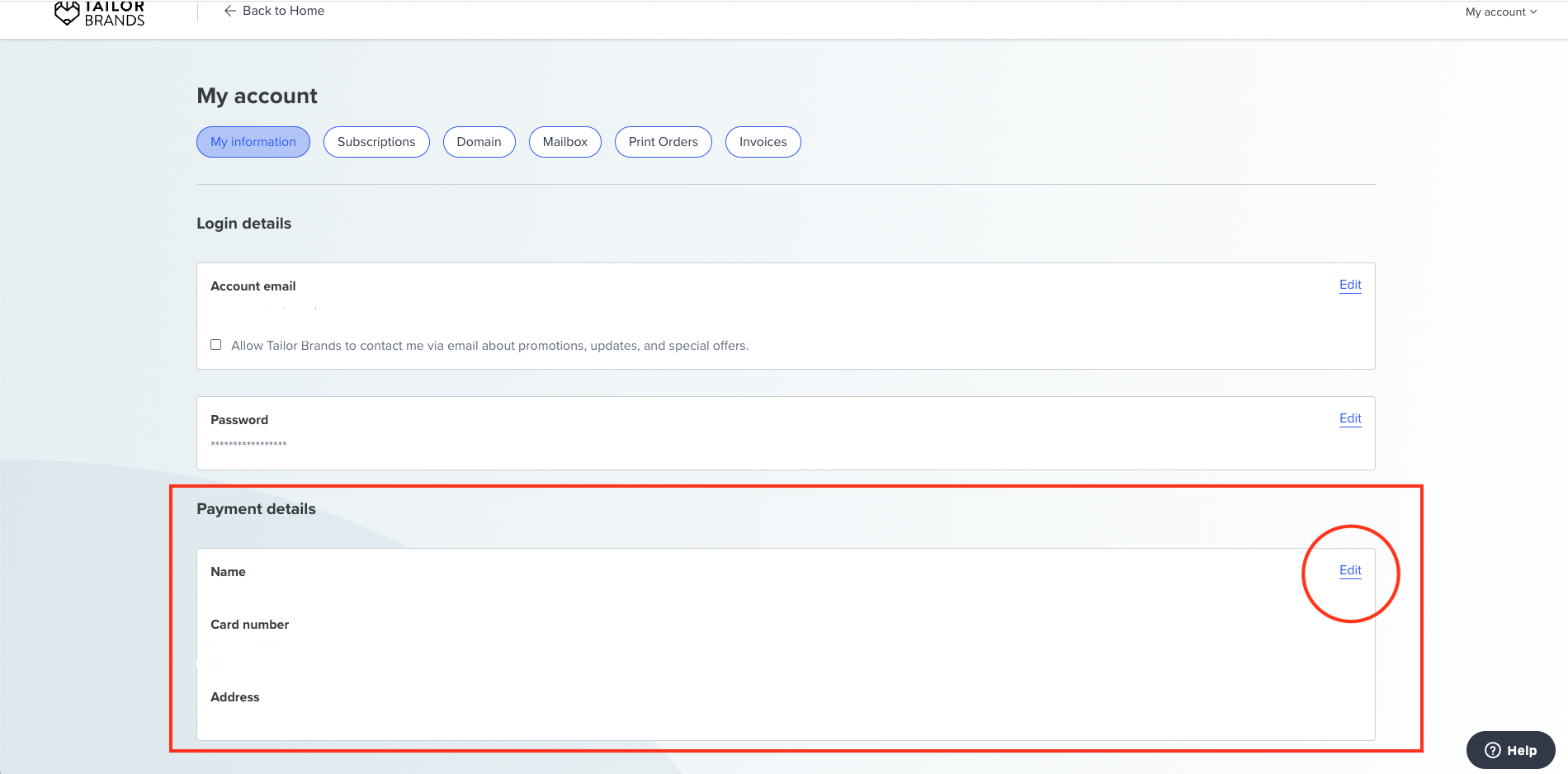 From here you'll be able to edit your billing information.
For further information or to speak to one of our Support Agents, simply click on the link here and submit your message via the green Help button on the bottom right-hand corner.