If you need to access your Domain's Advanced Settings and having trouble remembering your password, you can easily reset your Domain Password by following steps below:
Login to your Tailor Brands account
Go to the Domains tab
Click on Advanced Settings
You will be redirected to the Login page for your Domain Manager
Click on your password button
You will be redirected to the page where your  Customer # has been filled in automatically. 
Click Continue. If the Continue button is not clickable, simply copy-paste the customer # or delete last digit and type it in again.
Reset password email will be sent to the email used for Domain Registration.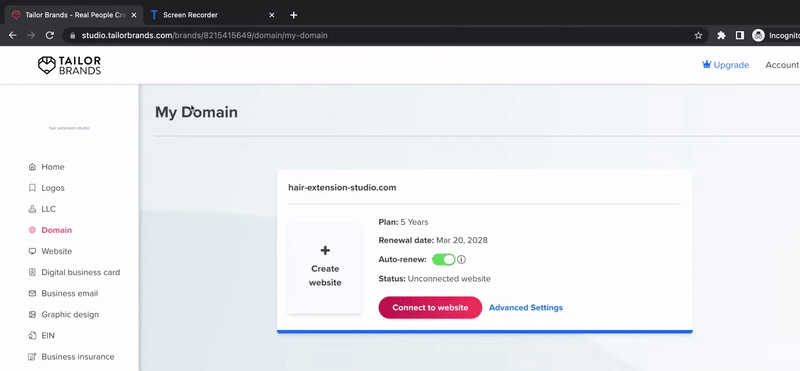 For further information or to speak with one of our Support Agents, simply click on the link here and submit your message via the green Help button on the bottom right-hand corner.