An A Record is the address of your Domain, it is one of the fundamental types of DNS records.
Most commonly used to map a fully qualified domain name (FQDN) to an IPv4 address and acts as a translator by converting domain names to IP addresses.
Here is an example of an A record:

The "@" symbol in this example indicates that this is a record for the root domain, and the "600" value is the TTL (time to live), listed in seconds.
This means that if an A record gets updated, it takes 10 minutes (600 seconds) to take effect.
The vast majority of websites only have one A record, but it is possible to have several.
Tailor Brands Websites have two A records as part of a technique, which can distribute request traffic to one of several IP addresses, each hosting identical content, allowing optimal performance.
To add an A record to a domain purchased with Tailor Brands, go to the Domain Advanced Settings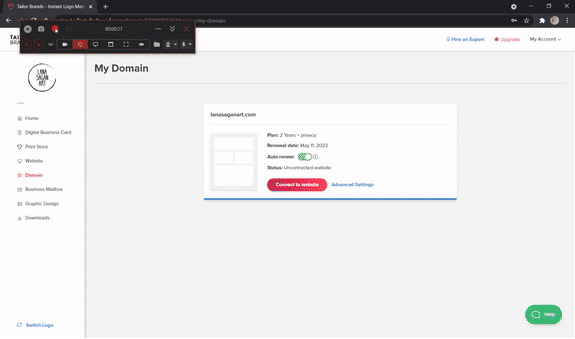 Then add it according to instructions provided to you.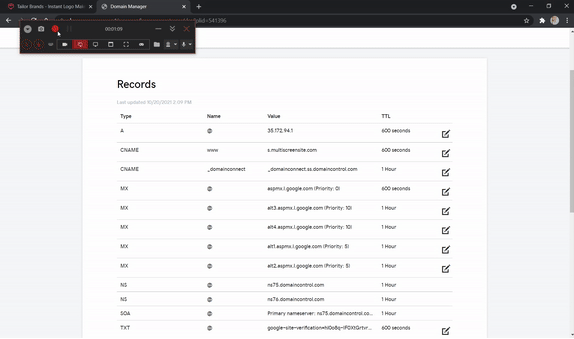 Please allow up to 48 hours for your DNS changes to take full effect globally.
For further information or to speak with one of our Support Agents, simply click on the link here and submit your message via the green Help button on the bottom right-hand corner.