If you are looking for an extra layer of verification for your Mailbox, to avoid messages sent by your organization going to spam or marked as dangerous, this can be done using SPF.
Use Sender Policy Framework (SPF) to help protect your domain against spoofing, and help prevent your outgoing messages from being marked as spam. SPF specifies the mail servers that are allowed to send email for your domain. Receiving mail servers use SPF to verify that incoming messages that appear to come from your domain were sent by servers authorized by you.
Without SPF, messages sent from your organization or domain are more likely to be marked as spam by receiving mail servers.
You can find full google article here, however, we will cover basics in this article.
To turn on SPF for your domain, simply add a TXT record to your Domain.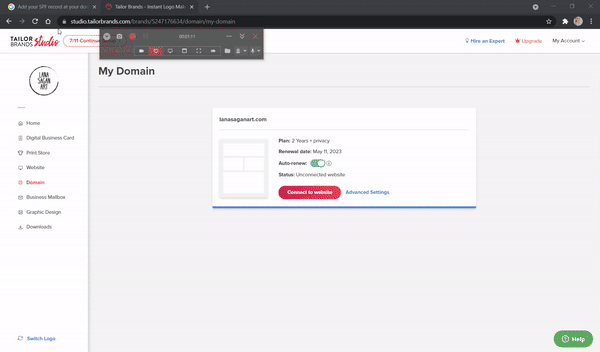 Here you can copy what needs to be entered:
| | |
| --- | --- |
| Field name | Value to enter |
| Type | TXT |
| Host | @ |
| Value | v=spf1 include:_spf.google.com ~all |
| TTL | 1 hour or 3600 seconds |
Here's what that TXT record looks like:

For further information or to speak with one of our Support Agents, simply click on the link here and submit your message via the green Help button on the bottom right-hand corner.