A 400 Bad Request, which is also known as a 400 error or HTTP error 400, is an HTTP status code that describes an error caused by an invalid request. This error code indicates that the server cannot or will not process the request due to something that is perceived to be a client error, for example: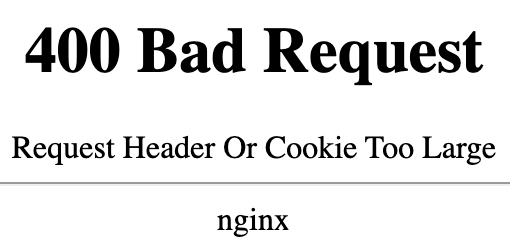 Most of the time, this 400 Bad Request Error is caused by corrupted cookies stored on your local device. You can check if this is your case by trying to access the relevant page via the Private/Incognito browser window.
If it works, you can easily fix this issue by Clearing Browser's Cache and Cookies.
If the issue persists in the Incognito/Private mode, please send us a screenshot/screenrecording describing te experience on your end along with the link of the page you are trying to access.
For further information or to speak with one of our Support Agents, simply click on the link here and submit your message via the green Help button on the bottom right-hand corner.