If you are trying to access your Business Mailbox via a new device or access some apps using that account, you might come across this message:
"Some apps and devices use less secure sign-in technology, which makes your account vulnerable. You can turn off access for these apps, which we recommend, or turn it on if you want to use them despite the risks. Google will automatically turn this setting OFF if it's not being used."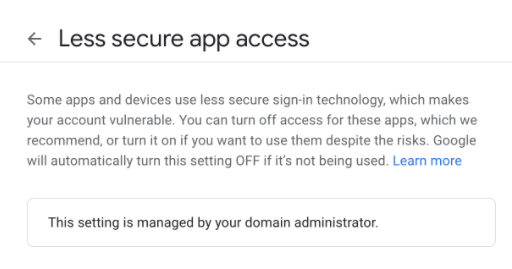 You can easily adjust this setting and allow it by following steps provided in this article.
Make sure to sign in using an administrator account for Business Mailbox.
If you get your personal Gmail filling in automatically when you are trying to log in, try to follow the steps via Private/Incognito mode instead, or you can just follow the steps presented below: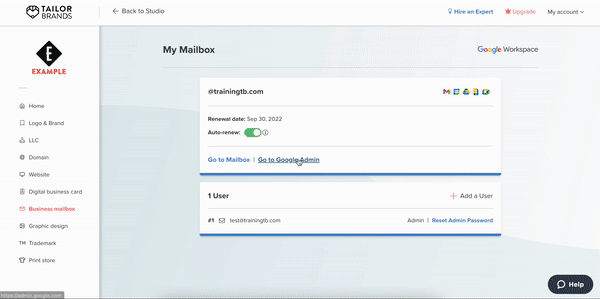 For further information or to speak with one of our Support Agents, simply click on the link here and submit your message via the green Help button on the bottom right-hand corner.