Screen recording is a wonderful tool that allows you to share your experience on the platform with our support agents, ensuring we understand your request and can assist as best as possible.
Just record the issue you are running into or the change you are looking to make and send it to us :)
You can easily create one using tools you already know and use or you can utilize the Google Screen Recorder tool.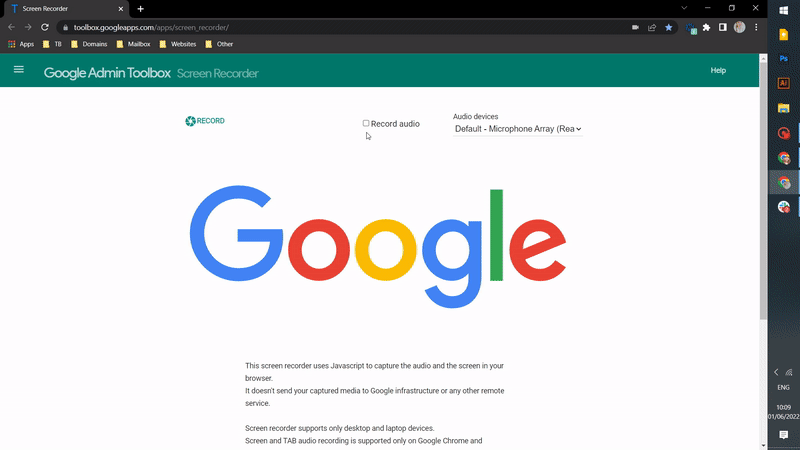 This screen recorder uses Javascript to capture the audio and the screen in your browser.
It doesn't send your captured media to Google infrastructure or any other remote service.

Screen recorder supports only desktop and laptop devices.
Screen and TAB audio recording is supported only on Google Chrome and Chromium based browsers.
The 'Record' button starts the audio and/or screen recording.
The 'Stop' button stops the recording.
The 'Record audio' checkbox turns on audio recording. You can choose the audio input to record in the dropdown list.
For further information or to speak with one of our Support Agents, simply click on the link here and submit your message via the Help button on the bottom right-hand corner.